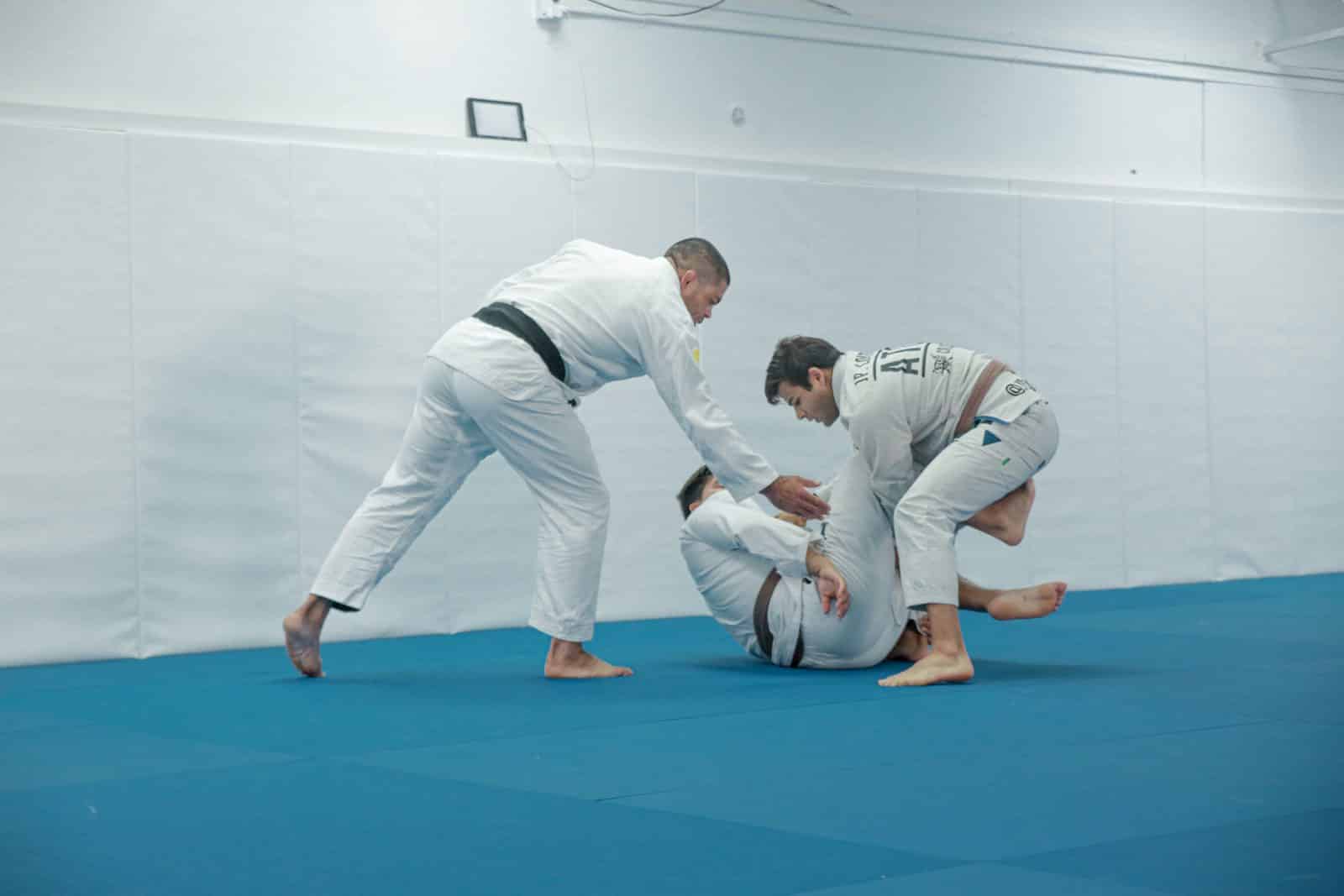 Private Lessons
The fastest way to learn Jiu Jitsu
DESCRIPTION
Private lessons are available to all academy members and visitors, and are a great way for more concentrated instruction, tailored to your individual needs and experience level. Students will have the opportunity for more in-depth exploration of techniques and positional study in a more exclusive learning environment.
Please note: All private lessons MUST be scheduled beforehand. CONTACT US HERE to purchase your lesson or multiple-lesson package.
PROGRAM BENEFITS
Exclusive learning environment
In-depth exploration of techniques and situations
Personalized instruction tailored to each individual
BOOKING PROCEDURE
Talk with instructor about availability;
Purchase private lesson package at front desk or by contacting the academy;
Confirm date and time with instructor.
Enjoy your tailored lesson!
PLEASE NOTE: All schedule changes or cancellations should be coordinated with your instructor. No-shows will result in loss of that private lesson credit.
ATOS HQ COACH RATES
Purple Belt
30 minute Private Lesson
One Lesson – $70
Five Lessons – $332
Ten Lessons – $630
Twenty Lesson – $1232
60 minute Private Lesson
One Lesson – $108
Five Lessons – $529
Ten Lessons – $972
Twenty Lessons – $1900
Brown Belt
30 minute Private Lesson
One Lesson – $105
Five Lessons – $509
Ten Lessons – $945
Twenty Lessons – $1848
60 minute Private Lesson
One Lesson – $150
Five Lessons -$727
Ten Lessons -$1350
Twenty Lessons -$2640
ATOS HQ PROFESSOR RATES
Black Belt
30 minute Private Lesson
One Lesson – $120
Five Lessons – $570
Ten Lessons – $1080
Twenty Lessons – $2112
60 minute Private Lesson
One Lesson – $200
Five Lessons – $950
Ten Lessons – $1800
Twenty Lessons – $3520
Professor Angelica Galvao
60 minute Private Lesson
One Student – $250
Two Students – $300
Professor Andre Galvao
60 min Private Lesson
One Student – $500
Two Students – $750